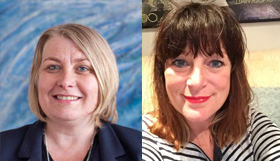 Rackenford Primary School is a small village primary school which lies in the heart of its warm and supportive community. The children, staff and parents are a big family which is just one of the ways in which the school is such a special place. The size of our school means that every child knows every adult and they are all able to be treated as unique individual learners. We work hard to ensure that, as well as exciting learning opportunities, every pupil is nurtured and supported in doing their very best.
Our school emblem is the stag and this is more than just a symbol of our rural situation. It also reflects the qualities that we instil in our children: the ability to listen, to observe, to explore and to challenge. These qualities; alongside our whole school values of Trust, Perseverance, Respect, Friendship, Compassion and Truthfulness; lie at the centre of everything we do at Rackenford. As a result, our children develop into caring and responsible members of the community who are confident to go on and achieve great things.
Our school is located in the heart of the village next to Rackenford Church. As a Church of England Primary school, we have a very strong relationship with the Church and we use it for performances such as our nativity play and celebration assemblies.  We also regularly welcome members of the church community into school for special events and acts of worship. Across the road from the school is Rackenford common which we use for activities like den building and sports day. The village hard court is also located here and is where we have PE all the year round. Opposite us is Little Angels, a private nursery for 0 – 4 year olds, with which we have very close connections and share some resources.
At Rackenford we also value hugely the relationships that we have developed with the other schools around us and, in particular, Heathcoat Primary School and Tiverton High School with whom we federated in January 2017. Our strong links to these schools puts us in the unique position of being able to draw on the fantastic resources and opportunities that these bigger schools can offer whilst still being able to retain all of the small school elements that make Rackenford such a special place for children to learn and grow.
If you would like to find out more about our fantastic school then please get in contact. We love to show visitors around so that they can get a full picture for themselves of exactly what our unique school can offer their children and family. Visits also give us an opportunity to learn more about you and provide the first step for you to become actively involved in your child's primary education.
Sammy Crook, Head of Federation
Sarah Maude, Head of School
Update 21 September 2020
Please see the below letter from Devon County Council, with guidance on what do do if you think your child has symptoms of Covid-19. Below this is our checklist of actions, which you may also find useful.
Letter to schools re COVID from Dr Virginia Pearson 21 September 2020
Returning to school in September
Please see these notices:
Class R  9.10 – 3.15
Class 1 9 – 3.25
Class 2 9.10 – 3.30
Class 3 9 – 3.30
Relevant letters:
Group A – Letter to new Intake families 17072020
Group B – Letter to new Intake families 17072020
Coronavirus updates
Update 17 June
Letter from Head of Education 17 Jun 2020 – Head of Education Open letter to Parents
A guide to understanding Covid-19 symptoms: Symptoms of Covid-19
Update 12 June 2020
Stop The Spread guidance PowerPoint here
Update 14 May 2020
A letter to parents from Mrs Crook, Executive Head of the Federation of Tiverton Schools.
2020 05 14 Letter to parents RPS
Update 11 May 2020
(updated 2pm) The Prime Minister yesterday evening share his 'roadmap' of moving society out of lockdown.
He mentioned that some primary schools could be open after half term for reception, year 1 and 6, with a further mention of year 10 'seeing' their teachers in July.
As you can imagine we will need to wait for more details to come from the national and local authorities before we can begin to see how this might work for our school.
Currently, schools will continue to offer places for vulnerable children and those of key workers but we understand that many other parents will want to know more about when their children will return to school. Schools across the country will also have heard this news for the first time on Sunday and over the course of the next week or two, we will be reviewing the detailed guidance government has said it will provide. We will then take any action required to open the school to the year groups identified in a safe way. When we are in a position to do so we will provide information on our website and in newsletters so that parents will know exactly when the school will be able to once again offer a place for their children.
In the meantime, it would be appreciated if parents could avoid contacting their school directly.
Devon Schools COVID-19 page
The Devon Schools COVID-19 page has now been set up and provides key messages and information for schools and parents on the COVID-19 situation.
Key information available includes:
• school closures.
• what this means for schools and parents in Devon.
• should I send my child to school?
• DfE Coronavirus helpline.
• school resources and information on key workers and messages for parents.
Devon School Nursing Service Update: SN_newsletter-March2020_2
Update for Friday 18th April
In light of the Government's extension to the lockdown, schools remain closed other than for the two categories: children of front line key workers and identified as most vulnerable families. We have had some enquiries about how long we think it will go on for. There has been nothing from the DFE about schools reopening so we cannot speculate. Stay home protect NHS Save lives.
Update for Tuesday 24th March
Please note that from today (24th March) the school will be closed as we currently have no children who need school places. All staff will now be working from home to minimise risk. In the coming weeks, if a key worker parent/carer needs a school place please fill in the key worker survey from Devon County Council or email Sarah Maude directly at smaude@tiverton.devon.sch.uk. We will remain closed until the government re-opens schools or if we need to provide childcare for key workers as a last resort if their children cannot be cared for at home.
Update for Saturday 21st March
We have important information for key workers who require school provision during closure.
Click here for details.
Update for Friday 20th March
Information on the definition of key workers has been announced and is detailed below. If your work is critical to the COVID-19 response, or you work in one of the critical sectors listed below, and you cannot keep your child safe at home then your children will be prioritised for education provision. Click here for the key worker survey.
Health and social care
This includes but is not limited to doctors, nurses, midwives, paramedics, social workers, care workers, and other frontline health and social care staff including volunteers; the support and specialist staff required to maintain the UK's health and social care sector; those working as part of the health and social care supply chain, including producers and distributers of medicines and medical and personal protective equipment.
Education and childcare
This includes childcare, support and teaching staff, social workers and those specialist education professionals who must remain active during the COVID-19 response to deliver this approach.
Key public services
This includes those essential to the running of the justice system, religious staff, charities and workers delivering key frontline services, those responsible for the management of the deceased, and journalists and broadcasters who are providing public service broadcasting.
Local and national government
This only includes those administrative occupations essential to the effective delivery of the COVID-19 response, or delivering essential public services, such as the payment of benefits, including in government agencies and arms length bodies.
Food and other necessary goods
This includes those involved in food production, processing, distribution, sale and delivery, as well as those essential to the provision of other key goods (for example hygienic and veterinary medicines).
Public safety and national security
This includes police and support staff, Ministry of Defence civilians, contractor and armed forces personnel (those critical to the delivery of key defence and national security outputs and essential to the response to the COVID-19 pandemic), fire and rescue service employees (including support staff), National Crime Agency staff, those maintaining border security, prison and probation staff and other national security roles, including those overseas.
Transport
This includes those who will keep the air, water, road and rail passenger and freight transport modes operating during the COVID-19 response, including those working on transport systems through which supply chains pass.
Utilities, communication and financial services
This includes staff needed for essential financial services provision (including but not limited to workers in banks, building societies and financial market infrastructure), the oil, gas, electricity and water sectors (including sewerage), information technology and data infrastructure sector and primary industry supplies to continue during the COVID-19 response, as well as key staff working in the civil nuclear, chemicals, telecommunications (including but not limited to network operations, field engineering, call centre staff, IT and data infrastructure, 999 and 111 critical services), postal services and delivery, payments providers and waste disposal sectors.
If workers think they fall within the critical categories above, they should confirm with their employer that, based on their business continuity arrangements, their specific role is necessary for the continuation of this essential public service.
Update for Thursday 19th March
We are currently making preparations for school closure and are working with the DfE as more guidance and legislation is brought forward. We will keep this page and our website up to date as we know more.
This is an unprecedented situation for all of us, so please be patient and we will keep you informed as best we can.